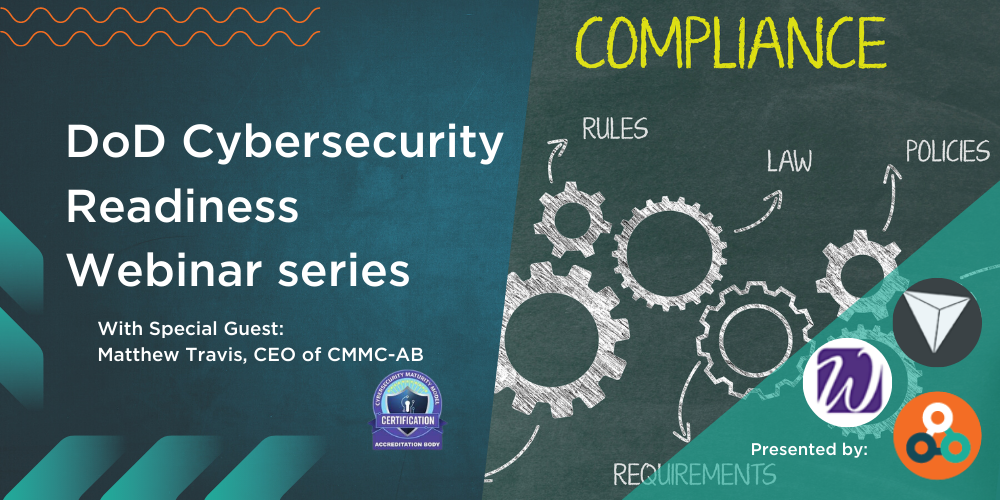 In partnership with the UW-Whitewater Cybersecurity Center for Business, Tetra Defense, an Arctic Wolf Company and CyberNINES, a series of Cybersecurity Readiness Workshops were hosted this week with special guest Matthew Travis, CEO of CMMC-AB
These Readiness Workshops provided attendees with updates relating to:
Dept of Defense (DoD) current status regarding the CMMC 2.0

Updates to the free online CMMC Self-Assessment platform Syte

Additional resources available to assist you in complying and or preparing for the pending implementation of CMMC 2.0
This webinar series also provided the latest updates and news on DoD cybersecurity readiness. DoD remains clear that all suppliers are required to follow the current federal regulations and guidelines (NIST 800-171, DFARS 7012, etc.).
Kevin Kiser with Tetra Defense / Arctic Wolf gave an update on the SYTE program as part of the DoD WISECURED CMMC grant. This compliance measurement program now gives you access to recurring external vulnerability scans in the SYTE CMMC Readiness portal. As one part of the CMMC readiness, hardening external exposure will support your CMMC journey, while mitigating threats that cause over 60% of today's ransomware catastrophes. Join the webinar to learn about these new features now available to you at no cost through the WISECURED program.
Scott Singer of CyberNINES, a NIST and CMMC assessment firm presented in these workshops and gave updates on the CMMC Timeline, as well as showcased some of the latest news from DIBCAC.
Watch the recording here: