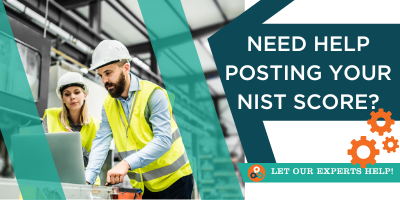 The Department of Defense's (DoD) Interim Final Rule that went into effect on 30 November 2020, requires both primes and sub-contractors to submit their NIST SP 800-171 assessment score to the Supplier Performance Risk System (SPRS). While the rule will only impact new contracts, the DoD plans to do 148 Medium Assessments and 81 High Assessments over the next three years, with an estimated 8,823 basic assessment scores to be uploaded on SPRS each year to award new contracts to small businesses. At CyberNINES, we are aware of these changes and committed to helping small and medium-sized businesses accept purchase orders from the DoD and Prime Contractors.
CyberNINES is a Service-Disabled Veteran-Owned Small Business focused on cybersecurity services that provide high value and affordable CMMC readiness & NIST SP 800-171 assessments, audits, and compliance management to small and medium-size businesses within the DoD Supply Chain. Our solutions include Government Cloud solutions for Controlled Unclassified Information (ITAR and 600 Series) to meet DFAR 252.204-7012, 7019, and 7020 regulations and virtual CISO services to limit the cybersecurity risk posture of suppliers and primes. We provide the creation and ongoing management of Plan of Actions and Milestones (POAM), as well as CMMC Readiness Reviews for Level 1 and Level 3. Our cost-effective turnkey program called "Compliance Without Complexity™" is designed to prepare existing and prospective DoD suppliers to gain and win more DoD contracts for years to come.
There are a few steps you need to take to submit your NIST SP 800-171 assessment score:
Create an account in PIEE (Procurement Integrated Enterprise Environment),

https://piee.eb.mil/piee-landing/

Call the helpdesk at 866-618-5988, tell them you are a defense contractor, and you need to be able to enter a NIST score in SPRS. You need them to add your CAGE code to the PIEE system so that you can add your PIEE Contractor Administrator role and your SPRS Cyber Vendor User role.

Go to the Home page for PIEE and click on SPRS located on the left top side of the screen in the Award box.

Click on NIST SP 800-171 Assessment.

Click on Create New HLO Cage.

Click on your cage code, NIST SP 800-171, and Basic Confidence Level, and click create.

You will now go to a screen that will allow you to enter the score.
Do you need help with your company's cybersecurity assessment or meeting compliance with NIST SP 800-171 or CMMC? Send us an email at inquiry@cybernines.com or fill out the form below to schedule your free consultation with one of our experts.