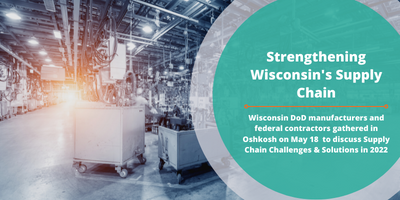 Wisconsin DoD manufacturers and federal contractors gathered in Oshkosh on May 18 for the 8TH ANNUAL DOD CONTRACT MANAGEMENT UPDATE to discuss Supply Chain Challenges & Solutions in 2022. It has been a challenging year for the federal government and defense contractors as they face increased challenges – supply shortages, cost escalation, labor shortages, new requirements, and security challenges to mention a few.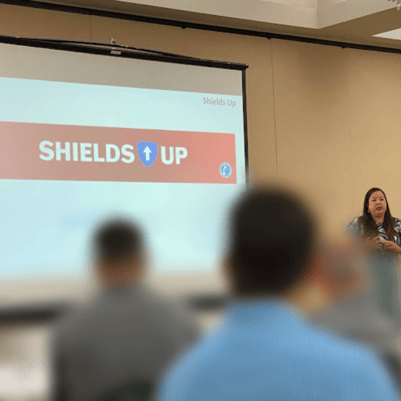 This year's gathering of around 75 Wisconsin manufacturers and government representatives focused on gaining a direct understanding of the current supply chain dynamics, current impacts, and requirements.
Todd Streicher, vice president of CyberNINES, stated, " This event offered everyone a greater grasp of the factors at work from inflation pressure to CMMC compliance, that influence manufacturers and contractors in Wisconsin and elsewhere. It's beneficial to have people from industry and government be able to talk about these issues."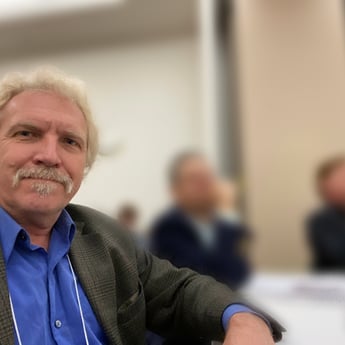 Conversation then shifted to focus on solutions, new initiatives, and upcoming opportunities – specifically how the government and current contractors and subcontractors are meeting these challenges supporting the Defense Industrial Base.
Photos:
DIBCAB Representative Carley Salmon responded to several audience member questions.
CyberNINES Vice President Todd Streicher attended this event.